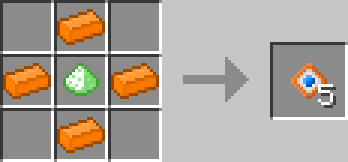 Energy Cells are used as ammo for the Laser Rifle. They are crafted with 4 neptunium ingots and 1 plasma goop .
in reality, due to the neptunium being a highly unstable energetic radioactive matter, any sudden change in the heat may lead the neptunium the explode leaving a tiny crater, that is probably the reason it is used in the Laser Shotgun and the Laser Rifle

when shot, the energy cells will burn anything upon impact, it will even break items on the ground, it has however no effect on the nether mobs due to them being immune to fire
Ad blocker interference detected!
Wikia is a free-to-use site that makes money from advertising. We have a modified experience for viewers using ad blockers

Wikia is not accessible if you've made further modifications. Remove the custom ad blocker rule(s) and the page will load as expected.