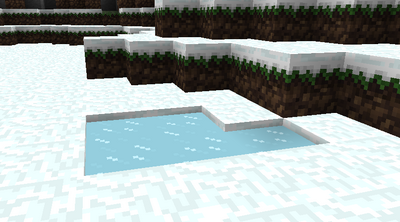 Frozen Cryonite is the solid form of liquid cryonite , it can be found in snow biomes. It will melt when fired at with the Laser Rifle. Frozen Cryonite is safe to walk on but is not slipperly like ice. Before 0.2.6 no tool is required to break it but 0.2.6 and after a stone pick is required. Frozen Cryonite drops itself when broken.
Ad blocker interference detected!
Wikia is a free-to-use site that makes money from advertising. We have a modified experience for viewers using ad blockers

Wikia is not accessible if you've made further modifications. Remove the custom ad blocker rule(s) and the page will load as expected.