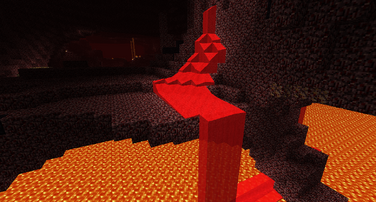 A red, watery fluid found only in the Nether. Damages on contact. Can be picked up by a Vial. mixing other liquids with nether flow will create blocks from the nether.
Mixing with Netherflow
Edit
You can mix netherflow with four other liquids to create a block generation for the different Nether blocks.
When you combine Netherflow with Plutonium or Neptunium, it creates netherrack.
When you combine Netherflow with Radionite, it creates glowstone.
When you combine Netherflow with Uranium, it creates soulstone.
Ad blocker interference detected!
Wikia is a free-to-use site that makes money from advertising. We have a modified experience for viewers using ad blockers

Wikia is not accessible if you've made further modifications. Remove the custom ad blocker rule(s) and the page will load as expected.